Over the last few years, Atlanta has served as a hub for emerging talent in the hip-hop world. Most of us are familiar with the heavy hitters including Gucci Mane, Future, Young Thug, Migos, etc., but there are plenty of up and coming artists worth keeping an eye on.
That said, we'd like to introduce you to Chilly Chills, one of our 10 finalists for our ATX Fan- Voted Challenge to win a performing slot at our Swisher Sweets Artist Project ATX Showcase.
Chills grew up in the dirty south, specifically a city named Mechanicsville in Atlanta, GA. Looking to make a return to SXSW, Chills is no stranger to the annual festival. In fact, his first major show performance he's ever done took place at SXSW during the 2014 festival. Considering it a game-changing moment in his career, Chilly is focused on returning to Austin this year to make an even bigger impact than he did before.
Starting the year off strong, Chilly is fresh off the release of his brand new album 30 Deep. The 13-track project was released on January 30th and symbolizes growth and progression. Taking a page from Nas, Lil Wayne and others, the front cover features a baby picture of Chilly. Fans can expect a new release entitled "Andre 2017" to drop some time very soon.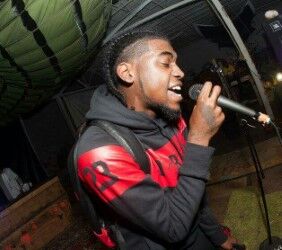 Deeming himself "Mr. Sophisticated Ignorance", you could say Chills has a rebellious side to him, however his intelligence outweighs it. Chilly told us that growing up, he idolized Tupac and even looked at him as a father-figure, or someone that can provide inspiration daily. He even alluded to Edward Snowden as one of his idols and role models — we told you he was rebellious.
Like several popular artists these days, Chills has an interesting way of recording his music and it doesn't involve a pen and paper. "I record off the top of my head at all times," Chills tells us. "I'm impatient so I don't like to write my lyrics down when I'm recording." Can't knock it til you try it!
With just a month out til SXSW, vote for Chilly Chills in our ATX Challenge here: artistprojectevents.com
Credits: SWISHER SWEETS